DREAMERS AND DISSENTERS
Details

Created on Wednesday, 01 April 2015 17:34
Written by Marian Moore
Marian @ Krysan
THE WELLBEING CONSULTANCY
Planting Golden Seeds in Northumberland, Tyne & Wear, and Durham
___________________________
KEY WORDS 
Kier Hardy. Social justice. Flow. Google analytics. Butterfly lesson. Blue Light. Guru.
DREAMERS AND DISSENTERS
"Belief consists in accepting the affirmations of the soul; unbelief, in denying them."  
— Ralph Waldo Emerson

 
Wednesday, 1 April 2015
A BLAST FROM THE PAST
Monday, 2 November 2015
WITH ONE VOICE
Dear Friends
In order that you remain under no misapprehension, I feel compelled to inform you that I belong to a long line of dreamers and dissenters.  This lineage stretches way back into the late 1800s when (history has it) my great-grandfather, a Durham miner, was 'one of Kier Hardy's men'. With the rise of the new trade unions, these were dangerous times for dreamers and dissenters.  
I ought also to mention my strong sense of social justice: education, economics and politics have been my passion from an early age.  This was well-spotted by an anxious mother who reportedly made the comment: 'When Marian gets an idea into her head, there's no stopping her'.  
So, bit of a wild card, this middle child.
Bit of a dreamer ... √

Bit of a dissenter ... 

√

Bit of a loner ... 

√
So, as luck would have it, I tick those boxes.  No apologies.  For me, to run with an idea is both exciting and exhilarating. Time stops and I am in the flow. Last week was one such beautiful 'flow occasion'. The focus of my undivided attention involved turning a eureka moment into a practical reality, this intended for the benefit of others.  
This is not work to me.
Oblivious to all else, for days on end I lived out my dream - never stopping to draw breath.  The result of this heartfelt passion and (largely unconscious) cerebral activity was a surprise even to me.  I had transcended the ordinary and everyday: I had melded the past with the present: I had realised the dream and solved an urgent 'how to problem' in need of solving. 
If you haven't already done so, be my guest. Simply click on this link and see what digital delight emerged as if from nowhere, this as a learning package called HEART TO HEART.

http://www.krysan.org/index.php/older-age-adults
A quick trawl through Google Analytics shows encouraging statistics for the period under review, evidence of time well-spent for me and (hopefully) a whole lot of other dedicated Cybernauts!  The proof of the pudding is in the eating (as they say) so here are the krysan.org statistics for the last seven days:
No. of sessions: 132
Pages per session: 10.4
New sessions: 18.9%
Users: 31
Average time per session: 19.38 mins
Total page views: 1,375
Bounce Rate: 28.7% 
I am well satisfied (1) with the statistics, (2) that the idea is rich with potential, and (3) with this perceptive comment from a trusted source re my over-soul's timely intervention in the affairs of man (and woman).  Who could have wished for more?
HEART TO HEART.  "I love the look of the course you've devised Marian - you've been doing work for the last 50 years that I'm only now embarking on. You are clever, imaginative and truly understand the power of human to human contact. I enjoy learning from you!"  - Oz Osborne, The Outsiders CIC
But please don't think that my eureka moments and flow states necessarily chime with everyone. There are those (many) who are significantly less driven by their passions, this both within and without my close circle.  Yet still, I am filled with gratitude to my family and friends as I continue to broaden and build on all fronts. This is despite (or because of) my age and disposition.  As said, Who could have wished for more?
Exploring creative ways of learning (and living) is a life-time's dedication.  
I am convinced more than ever that we do nothing alone. To thrive and flourish, people need people. We need those little acts of kindness, caring, and compassion to take all of us - humankind itself - to the next level.  No-one left behind.  As the universal power of human to human contact turns fear to love, we are surely getting there. This is grace. 
One Mind.  Imagine.
Here now is a beautiful little story that has reached down through the years via the golden people of the Patients' Council in Edinburgh: 
A BUTTERFLY'S LESSON
Once upon a time, a small opening appeared in a cocoon. A man sat and watched for the butterfly for several hours as it struggled to force its body through that little hole.
Then it seemed to stop making any progress.  It appeared as if it had got as far as it could and it could not go any further.  So the man decided to help the butterfly. He took a pair of scissors and opened the cocoon. The butterfly then emerged easily.
But it had a withered body, it was tiny with shrivelled wings.  The man continued to watch. He expected that at any moment the wings would open, enlarge, expand and become firm, enabling the butterfly's body to be supported.  None of this happened.
In fact, the butterfly spent the rest of its life crawling around with a withered body and shrivelled wings. It never was able to fly.  What the man in his kindness and his goodwill did not understand was that the restricting cocoon and the struggle required for the butterfly to get through the tiny opening were nature's way of forcing fluid from the body of the butterfly into its wings.
It would be ready for flight once it achieved its freedom from the cocoon. It is the struggle that enables the butterfly to not only gain its freedom, but also to take its flight. Sometimes struggles are exactly what we need in our lives.  If we were to go through our lives without any difficulties, it would cripple us.  We would not be as strong as we could have been. We would never have been able to fly.
I now pose the question, 'Where would humanity be without the dreamers and dissenters, those who can and do transcend the ego and experience the magic of a new dimension?'  This is the world in which one's soul is in touch with the souls of all creatures. The seduction of such enlightenment is great.  Consider the poet William Blake's words as he takes enlightenment into infinity and into eternity:
To see a world in a grain of sand,
And a heaven in a wild flower,
Hold infinity in the palm of your hand,
And eternity in an hour.
Remember, always, the Lesson of the Butterfly: "Sometimes struggles are exactly what we need in our lives.  If we were to go through our lives without any difficulties, it would cripple us.  We would not be as strong as we could have been. We would never have been able to fly."  Patients' Council, Edinburgh.
I see (and meet) people of gold - everywhere. 
In closing, I would point out (appropro to nothing) that I was once a dedicated secondary school teacher and, at one and the same time, a police officer's faithful wife.  This, for close on thirty years - a long time for a dreamer and dissenter to rein herself in.  But like all things, these - our prescribed roles - disappeared into the mists of time.  Forever?  
Simply a memory?  Or, part of the One Mind?
Now, with youth far behind me, I am free as never before to say what I mean and mean what I say. But, don't be alarmed.  Lingering on, as strong as ever, are the faithfulness and the belief systems that still underpin what I do: even what I decline to do! These beliefs are centred on: 
'Love thy neighbour as thyself'.
'Be the Change you Wish to See in the World'.
'Evolution not Revolution'.
Being mindful of these gives direction when the road seems all uphill - as it sometimes does.  This reminds me: please, do look out for the new Blue Light programme*. This is spelled out in much detail in a website rich in helpful (and timely) emotional wellbeing information and copious free resources.  The site is aimed at emergency services personnel.
Open to all and well worth a visit - see link below.
Join me in giving the Blue Light programme your support. I know this will be greatly appreciated by those manning the thin blue line and by their families - past, present and future.
Kind Regards
Marian @ Krysan
The Wellbeing Consultant
---
*Blue Light Programme link below:
Mind research finds stress affects nine in ten emergency services personnel | Mind, the mental health charity - help for mental health problems.  
THE GURU IN THE ROOM new
TED playlist to watch: Re-imagining school
https://www.ted.com/playlists/24/re_imagining_school
---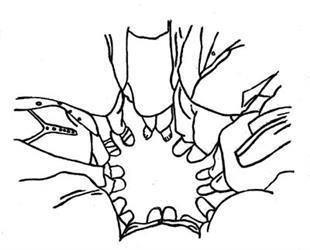 Reflection 283

Welcome!


Living The Heroic Life

When you start living the heroic life – that is, living from your true Nature – your peripheral and human nature is bound to benefit. You cannot know in advance how or when, but you can count on Yourself the superhuman hero giving yourself the human non-hero a helping hand and a leg up where necessary. (Douglas Harding. Head Off Stress.)
ENDS
1,122 hits @ 2015-12-27
Reconciliation - Coventry Cathedral 
ONE VOICE & one heart